What Does Levant Mean?
Posted by Ahmet Levent Gobuluk on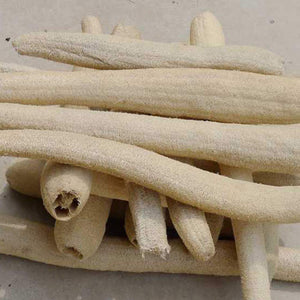 Natural loofah or luffa has been cultivated for skin care since ancient times. Many people believe that natural loofah (luffa) is obtained from underwater, made of sea sponge or dried coral. However, natural luffa is actually a fruit in the cucumber family which grows in Mediterranean climates. When the loofah fruit is matured, it becomes a gourdlike plant that resembles a giant zucchini or cucumber. Harvested gourds are left to dry out, their seeds are removed. After they are completely dry, they become a natural sponge with exfoliating properties. With its exfoliating effect, loofah removes dead skin to gently...
Posted by Ahmet Levent Gobuluk on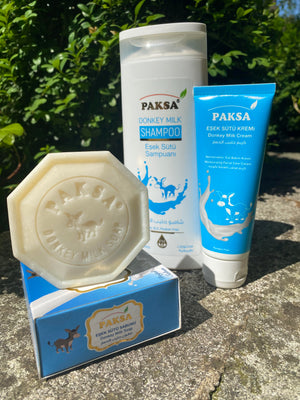 Donkey milk seems to have become popular in the cosmetics industry over the past few years. Actually donkey milk was a superstar ingredient for Egyptians thousands of years ago, it is not a new thing. In ancient Egypt, both women and men used donkey milk, to keep their skin & hair young, smooth and healthy.  In fact, donkey milk baths were an essential part of well-groomed Cleopatra's beauty rituals. Donkey milk was seen as a natural elixir of a long life thanks to its healing, nutritional and rejuvenating properties for the skin. In recent years, benefits of donkey milk were...
Posted by Ahmet Levent Gobuluk on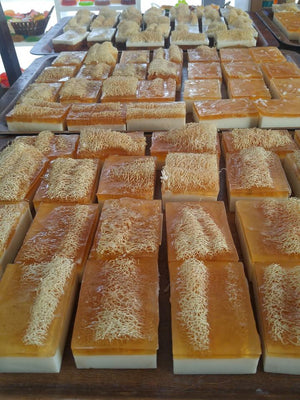 Soaps have always been an important part of our daily life, it's essential for our hygiene and health. After Coronavirus (COVID-19) pandemic, we realized once again that washing hands with just water is not enough to kill harmful germs, bacteria and virus particles. In fact, handwashing remains the No. 1 tip for preventing the spread of Coronavirus (COVID-19). It's common sense and it works. Whether to prevent a disease or not, there is no question that we all need to use some sort of soap everyday. There are many options of soaps out there in different shapes, colors and types....
Posted by Ahmet Levent Gobuluk on
What does Levant mean? In French, "lever" means "to rise" as in sunrise. Based on this usage, historically the word Levant was used to signify the East. The term was used for the area along the eastern Mediterranean shores extending from Greece to Egypt.Levant's Naturals is a small business that carefully curates mostly natural goods originated in this geographic area. Our handmade soaps, donkey milk products, hemp-based textile goods, peshtemals, loofahs, silver-plated jewelry, traditional soap savers are all products that are used in Levant region for centuries. Oh also, our founder's name is Levent If you want to check out these...